Did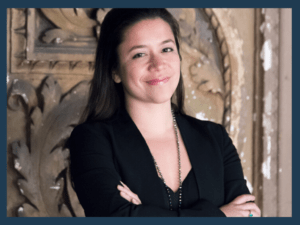 you know that more than half of the professional occupations in the U.S. are held by women, but we only hold 26% of computing roles? While we continue to make progress in gender equality, the tech industry still lags behind. It's even more discouraging for women of color. Just 3% of those computing-related jobs are held by African-American women, 7% held by Asian women and 2% by Hispanic women.
This is why I've joined GET Cities.
GET (Gender Equality in Tech) Cities is an initiative designed to accelerate the representation and leadership of women in tech to meet the demands of the industry's future. The initiative is led by SecondMuse and Break Through Tech in partnership with Pivotal Ventures, the investment and incubation company created by Melinda Gates.
I joined GET Cities to change the tech industry into one that is all-encompassing and inclusive. As their new Chicago Director, I'll be leading and implementing the program in its first city, my city: Chicago. Over the last decade, I have focused on the growth and economic health of cities through expanding industry sectors, creating inclusive networks, and driving community collaboration.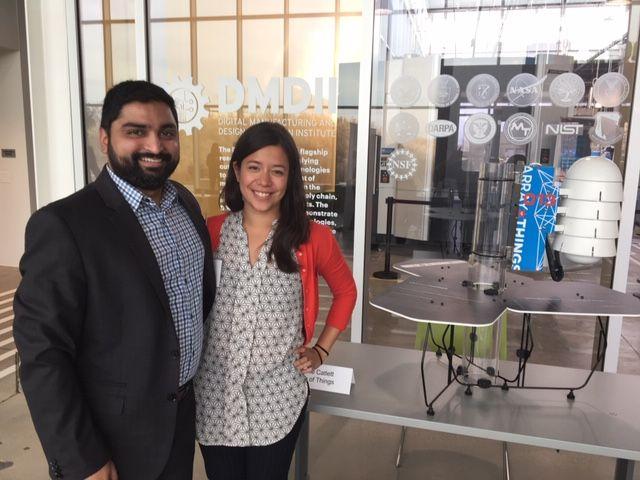 Throughout my career, I've been fortunate to be surrounded and supported by several female leaders. From Shaina Doar (Sidewalk Labs) to Brenna Berman (CityTech Collaborative) to Regina Stilp (Farpoint Development), I wouldn't be where I am today without them. Even still, like a hiker on a mountain, I can feel the air thinning around me, and I find fewer and fewer female leaders around me as I advance. At GET Cities, I hope to create more transparent and accessible pathways to leadership. I want to look around boardrooms and classrooms in the future and see them filled with brilliant, driven, and bold women.
But we have to start somewhere. And if you asked me in January, "where to begin?", it would be a very different answer than I would give you today. We are only just beginning to see the data on how women are disproportionately affected by COVID-19. With the current environment we're facing, this initiative is more important than ever before.
As our city works together to understand how to re-open and rebuild, I fear that important issues such as gender equity will get left behind. We can offer that additional bandwidth to Chicago- an organization that will ensure that a gender lens is applied to the rebuild and ensuring innovations that are rising from this crisis are brought to the forefront and supported.
As Chicago Director, I'm looking forward to building and connecting the tech community, to create new pathways into tech, and to work with our friends in academia to accelerate an amazing pipeline of female talent. But do you know what I'm most looking forward to? What keeps me going every day? What gets my heart racing just thinking about it? That we get to start in Chicago.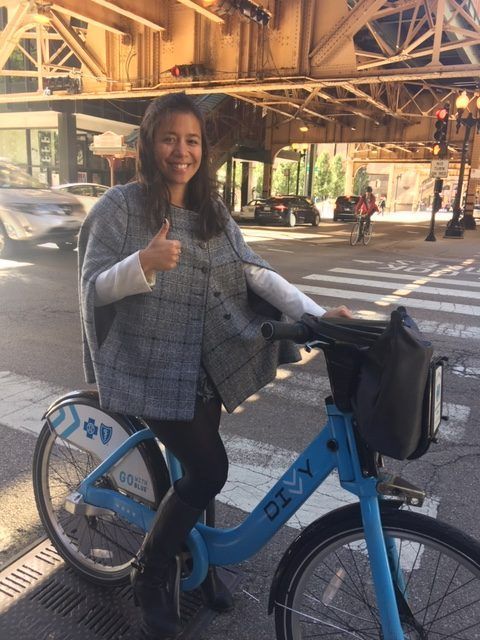 Since college, I have devoted my career to the vitality and economic vibrancy of cities and their economies, especially Chicago. I have intentionally made sure to work in government, non-profit, design, and private sector development to best understand how all parties can collaborate together for better outcomes. I remain civically engaged and participated in a series of industry-focused roundtables for Mayor Lori Lightfoot and World Business Chicago to design Plan 2030, an economic plan to increase industry growth in transportation, hospitality, life sciences and finally tech.
Chicago has the opportunity to differentiate itself as a tech hub by capitalizing on our female talent and natural diversity through expanding the number of women that graduate with computer science degrees, female founders, and women in tech leadership in our strong Fortune 500 and start-up networks. Our city has gained incredible momentum over the last ten years.
Innovation hubs such as Matter, 1871, and MHub provide engagement for almost 50% of the start-ups in Chicago.
Many corporate offices have restored downtown and created innovation offices to attract young tech talent.
Coding is now offered at every Chicago Public School.
In this next decade, we have the opportunity to attract even more venture capital, talent, and innovation to our city. I want to see a Chicago where we leverage the power of our neighborhoods in reaching even more Chicagoans to engage them in computer science in Englewood or start a Latinx women founder network in Pilsen/Little Village.
Let's work together to build a better Chicago. I want to hear from you! Where do you want to see Chicago tech in 5 years?